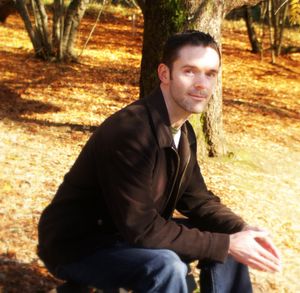 Use-Related Injury Prevention/ Rehabilitation

One of my passions is to help people prevent or recover from playing-related injuries. A surprisingly high percentage of musicians (studies have shown as many as 40%) experience discomfort or pain related to playing or singing. By learning how to use the body in accordance with how it is designed and eliminating unnecessary physical and psychological tension, many musicians have been able to get over their injuries without medical or surgical intervention. Through our work together, students learn a new approach to music making that is wholistic, fluid, and healthy, as they explore and apply concepts from several wellness disciplines, including:  Body Mapping (a somatic field of study that evolved out of the Alexander Technique that helps create graceful, tension-free movements through an accurate anatomical understanding of the body), Coordinate Movement (a comprehensive study of the body and brain as it relates to performance, developed by Prof. Lisa Marsh of Portland State University), the Taubman Technique (a tension-free approach to piano technique taught by Dorothy Taubman), mindfulness meditation, and wellness/perfomance psychology.  

By taking the insights gained during lessons and applying these ideas to all music-making (whether in practice or performance), most musicians who previously experienced playing-related pain or tension experience a dramatic reduction or complete elimination of discomfort, and those who started off pain-free usually discover an ease in playing that they never before imagined. I can attest to the power of this approach, since I myself overcame severe inner forearm tedonitis and chronic wrist pain by retraining in this same way. After doctors told me the only cure was to stop playing and change careers, and after trying a laundry list of different therapies (including taking Advil, electrical stimulation, ultrasound, acupuncture, chiropractic, massage, reiki, etc.), all of which temporarily helped, it turned out that the only lasting way for me to play without pain was to change and improve the way I used my body at the piano, so I wasn't continually re-injuring myself. I retrained with Prof. Lisa Marsh for two years while completing my master's degree in piano performance and worked with a few other certified Body Mapping, Alexander Technique, and Taubman instructors as well. After going through this process and completely getting over my own use-related injuries, it is now my honor to pass this information on to others.

If you are currently experiencing playing or singing-related discomfort, are limited by physical tension, or have anxiety around music-making, regardless of your instrument, I am happy to arrange private lessons or coachings with you. I have worked with a wide range of students and professionals, of all ages and ability levels, on a wide array of instruments. Though my primary instrument is piano, I have also helped numerous musicians who play guitar, sax, flute, etc., along with many vocalists. In addition to one-on-one work, for two years I have taught a "Wellness for Musicians" class on the faculty of Marylhurst University and am a guest lecturer on musicians' wellness and Body Mapping at Portland State University.

Contact Gary:  garyskye.music@gmail.com     971.678.1117
"I'm a pianist and accompanist with a Music Education degree from OSU. I've taught piano and music over the years, and currently teach music and accompany the choirs at a private Christian school. For the past 25 years, I've struggled with chronic tendinitis in my arms (first wrists, then elbows, then shoulders). I've been to physical therapy, chiropractic, hand specialist doctors, had laser and ultrasound therapy - but none of these therapies worked to enable me to play pain-free. So, with doctors telling me I'd struggle with this the rest of my life, I had resolved to play piano and manage the pain by icing my arms/wrists/elbows and taking daily Aleve so I could continue to play. I had to also manage how much I played and what kinds of pieces I played.
Last summer, while doing a search for someone who could help a couple of students at my school with vocal injuries, I found Gary. After an initial lesson of Body Mapping with one of the students, I thought that maybe this would be the answer to my own injuries from playing piano. I started lessons. Though it was quite difficult to start all over again and retrain the way I approach and play the piano, these lessons with Gary and all the re-training has paid off! I'm now able to play without pain and discomfort, without icing, and without taking a daily Aleve! With another session of physical therapy and the retraining, I am able to play to my heart's content! I can play for a couple hours, which I never could have done before, and not have to quit for fear of injuring myself more. 

Gary's gentle and kind teaching manner, his knowledge of Body Mapping, and his musical intuition and abilities have helped me immensely and I highly recommend Gary for anyone who struggles with injuries as a musician. I thank God for Gary and for my newfound freedom in being able to play again and be able to express my heart through music without all the constraints I've had in the past. It has been such a gift to me!" - 

Kelly Bard (professional pianist/accompanist)




"Back in 2008, I decided to go back to school for a degree in Music Composition. I was very fortunate to have met Gary Skye because I hadn't played piano in twelve years and I had never acquired a good technique with previous piano instructors. Technique, musicality, and healthy musicianship are top priorities for Gary and were critical to my success in preparation for my piano audition at Portland State University. From day one, Gary rebuilt my technique from the ground up and nine months later, with plenty of patience and
encouragement on Gary's part, I had passed my piano audition with flying colors; a huge triumph for both of us! Gary is a skillful technician, an excellent motivator, a master of healthy piano technique, and a genuinely caring mentor. Healthy piano technique is critical to long-term success playing the piano. I highly recommend him as an instructor for piano as well as music theory, for both beginners and advanced students alike! Even his littlest beginners have an incredible, warm piano sound and a strong sense of musicality and musicianship. Gary makes playing the piano a joy and he is highly dedicated to the success of all students in his piano and voice studios!" - 

Mark Stahl (age 31, a senior music composition major at Portland State University)




"Working with Gary has been a great musical experience. He came highly recommended to me from my previous piano teacher, and my technical ability, understanding of theory, and vocal ability have all improved tremendously through Gary's patient instruction. Gary has always allowed complete freedom in structuring lesson plans towards my interests and musical goals, something I require as a stubborn adult learner. His emphasis on body mechanics has made my playing much more dynamic, nuanced, and graceful while at the same time allowing me to play difficult passages without experiencing strain or tension. Aside from our work in composition, improvisation and theory, Gary has helped me to overcome a crippling fear of singing that hindered my progress as a musician for decades. Thanks to Gary's outstanding vocal coaching I now sing in a community choir." -

Eric D., Portland OR
"What I so appreciate about Gary as a piano teacher is that at our first lesson he immediately noticed that I needed to work on an entirely new way to use my hands, arms, and whole upper body in playing the instrument. Gary is teaching me Body Mapping and the Alexander Technique, which is fundamental to my being able to produce quality sound without harming my body. He is always very gentle in his approach and teaches me with methods designed for the adult that I am. This means there is mutual respect and understanding between us, which is so empowering!" -

Laura S., Lake Oswego, OR