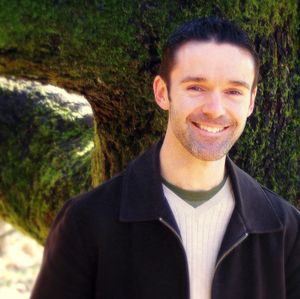 Piano Lessons with Gary Skye, M.Mus.
For the past twenty years, I have been teaching piano to students of all levels (beginning to advanced) and ages (from six years old to adult), and it is a wonderful privilege to be able to share my love of music with each of my students. The decision to study piano is indeed a significant commitment – a commitment of time, energy, and money. However, the rewards of this training are abundant and will last a lifetime. In addition to being one of life's greatest joys, music provides a means of truly connecting with the heart, allowing the student to express her/his deepest emotions and create something of genuine beauty. Music-making has also been shown to promote intellectual development, improve academic performance, and increase self-esteem and confidence.
     
My goal as a teacher is to provide each student with a safe, nurturing, positive environment in which to learn and progress. In lessons we will focus on healthy body usage at the keyboard (drawing on concepts from Body Mapping), developing a healthy, effective, non-injurious technique, improving music reading and rhythm, understanding music theory, playing in different styles (including Classical, Jazz, and Popular), and learning how to improvise at the keyboard. Recognizing that each person has his/her individual strengths, challenges, and rates of progress, my primary expectation is that students will consistently practice according to the practice guidelines we set together, knowing that it is not just the quantity, but even more importantly the quality of one's practice that will determine how much progress is made. It is also essential that parents encourage and practice with younger students, and that practices take place in a quiet, distraction-free environment with a suitable piano or keyboard. 

Tuition for lessons is due at the beginning of each month. If it is necessary to cancel a lesson, please call me well ahead of time, at least 24 hours in advance. For cancellations with at least 24 hours of notice, or for a genuine illness or unavoidable time conflict that occurs on lesson day, I will do my best to reschedule our meeting, and if this is not possible, credit for the missed lesson can be carried over to the next month.
 
Lessons at the student's home available on a limited basis, based on driving time. Discounts offered for multiple students in the same household.
Testimonials ~
"Back in 2008, I decided to go back to school for a degree in Music Composition. I was very fortunate to have met Gary Skye because I hadn't played piano in twelve years and I had never acquired a good technique with previous piano instructors. Technique, musicality, and healthy musicianship are top priorities for Gary and were critical to my success in preparation for my piano audition at Portland State University. From day one, Gary rebuilt my technique from the ground up and nine months later, with plenty of patience and encouragement on Gary's part, I had passed my piano audition with flying colors; a huge triumph for both of us! Gary is a skillful technician, an excellent motivator, a master of healthy piano technique, and a genuinely caring mentor. Healthy piano technique is critical to long-term success playing the piano. I highly recommend him as an instructor for piano as well as music theory, for both beginners and advanced students alike! Even his littlest beginners have an incredible, warm piano sound and a strong sense of musicality and musicianship. Gary makes playing the piano a joy and he is highly dedicated to the success of all students in his piano and voice studios!" - 
Mark Stahl (age 31, a senior music composition major at Portland State University)
"At the age of 39, I decided that it was time for me to attend to a very long dream of mine: learn to play the piano... Most teachings and books are geared towards children and I was expecting the journey to be a little difficult. To my surprise, it wasn't and Gary has been a fantastic teacher. I love the way he has attended to my needs and carefully crafted his lessons to clearly answer my goals, always taking care of the constraints that come from starting to learn a musical instrument at a later time in life. I love my piano lessons. I have just bought my first piano and I can't wait to see where he will take me!" -

Norbert T., Portland, OR
"Gary has made piano fun for me. Whenever I finish a song, he records it and sends it to me so I can listen to what I sound like. He is also very nice. He teaches me not only how to play the piano, but also chords, scales, and lots of technique. Gary is a great piano teacher." - 

Jacob N. (age 12), Tigard OR




"Working with Gary has been a great musical experience. He came highly recommended to me from my previous piano teacher, and my technical ability, understanding of theory, and vocal ability have all improved tremendously through Gary's patient instruction. Gary has always allowed complete freedom in structuring lesson plans towards my interests and musical goals, something I require as a stubborn adult learner. His emphasis on body mechanics has made my playing much more dynamic, nuanced, and graceful while at the same time allowing me to play difficult passages without experiencing strain or tension. Aside from our work in composition, improvisation and theory, Gary has helped me to overcome a crippling fear of singing that hindered my progress as a musician for decades. Thanks to Gary's outstanding vocal coaching I now sing in a community choir." -

Eric D., Portland OR 




"What I so appreciate about Gary as a piano teacher is that at our first lesson he immediately noticed that I needed to work on an entirely new way to use my hands, arms, and whole upper body in playing the instrument. Gary is teaching me Body Mapping and the Alexander Technique, which is fundamental to my being able to produce quality sound without harming my body. He is always very gentle in his approach and teaches me with methods designed for the adult that I am. This means there is mutual respect and understanding between us, which is so empowering!" - 

Laura S., Lake Oswego OR